Scrap Metal Pick Up &
Recycling Service
Calls Only - (Number Does Not Receive Texts)
Serving Hamilton, Ontario
Give us a call and let us know what items you have for free pickup and where you are located. We cover all of Hamilton and can travel further for certain items. If unsure please give us a call.
Arrange A Pick-up Time We'll let you know when we come by your area of the city and pick up your scrap metal items free.
Place Your Items Outside: We're happy to pickup scrap metal free. All we ask is that the items are outside and ready to go when we come out to for pick up at your home or business.
Say Goodbye To Your Scrap Metal & Appliances 🙂 Your metal will be gone for good and recycled for future use. Keep our info and let us know if you find yourself stuck with some scrap again.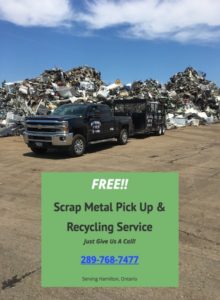 *Please make sure all scrap metal items for pickup are placed outside or in your garage. It's best to leave items at the side of your house or near the the front of your garage on your driveway so they are still there when we show up 🙂
Appliances
Metal Bars
Building Material
Mechanical Parts
BBQ's

Anything We Can Fit in Our Truck & Trailer!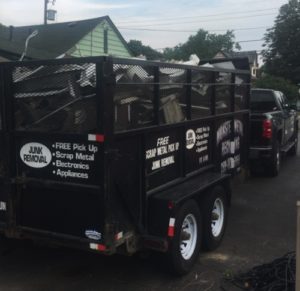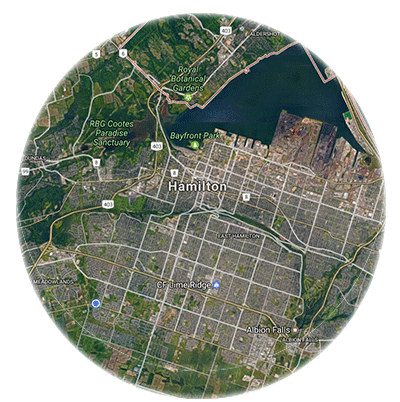 Hamilton's Metal Collection Service.
Call For Free Scrap Metal Pickup Today!

289-768-7477
365 Day a Year Scrap Metal Pickup
HAMILTON, ONTARIO